Iridium Suites Spa My Blend by Clarins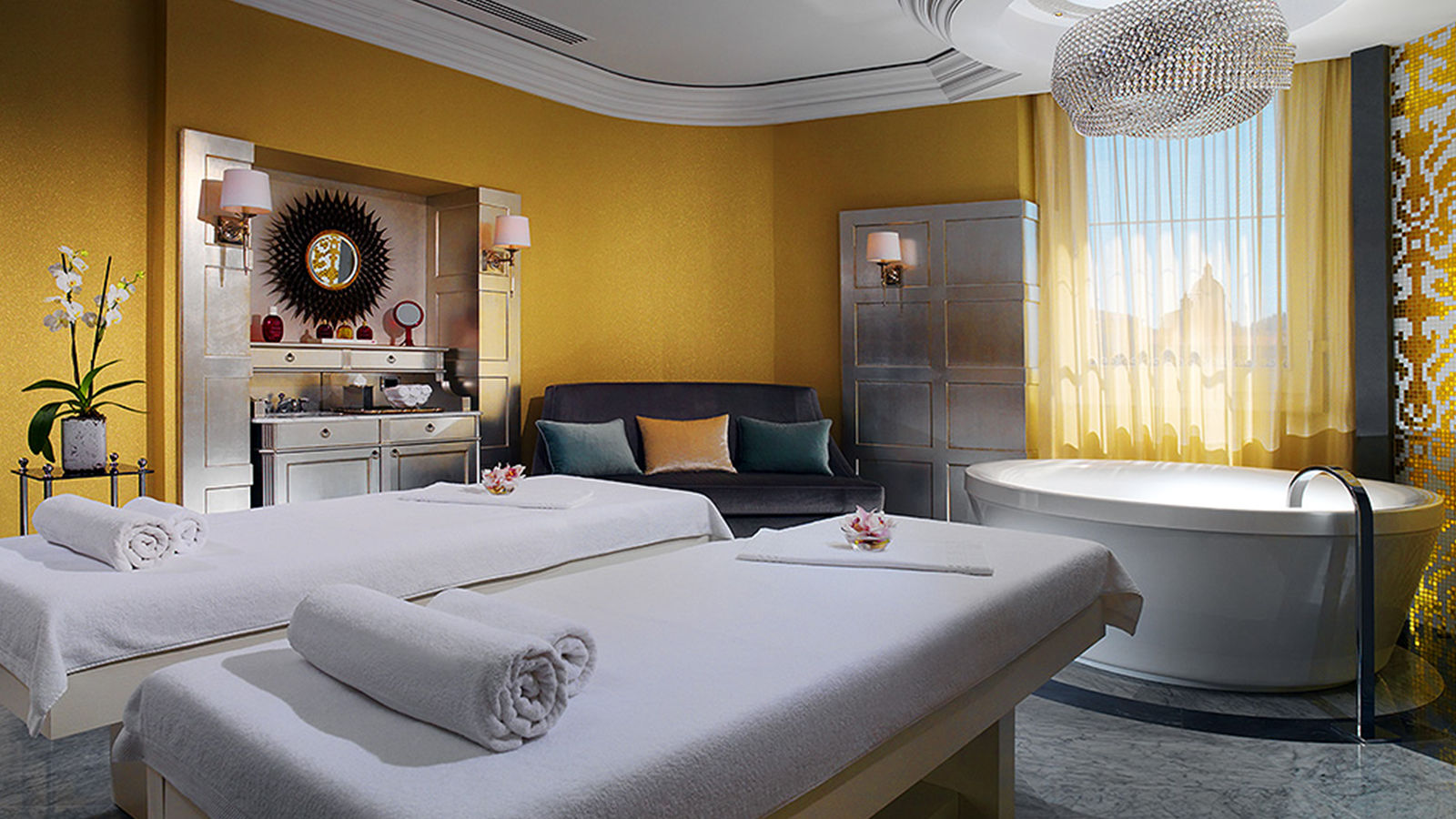 Ein Suite Spa Moment der Entspannung
Lassen Sie sich verwöhnen in unserem privaten Suite Spa, einzigartig und genau auf Sie abgestimmt, bietet wir Ihnen die idealen Bedingungen für absolute Entspannung.
Unsere Behandlungen kombinieren Wohlbefinden und nachgewiesene Wirksamkeit mit einer perfekten Mischung aus unglaublich wirksamen Produkten und der exklusiven, 100 % manuellen Clarins Methode.
Montag - Samstag
10 Uhr - 21 Uhr
Sie haben eine exklusive Wahl: Clarins, eine rein manuelle Behandlungsmethode und legendäre Produkte vom Pionier für Schönheit auf Pflanzenbasis. My Blend, eine präzise Diagnosemethode und High Tech Aktivstoffmischungen für eine maßgeschneiderte Pflegebehandlung.
Spezielle Massagegriffe, außergewöhnliche Formeln, Experten-Wissen, hoch moderne Ausstattung, ein umfassender ästhetischer Ansatz, begleitet von Ihrem persönlichen Beauty Coach.
Clarins Expertise in Perfektion: leistungsstarke Produkte auf Pflanzenbasis, aufgetragen nach der einzigartigen, rein manuellen Clarins Behandlungsmethode durch speziell geschulte Clarins Kosmetikerinnen. Gezielte und auf Ihre Bedürfnisse perfekt abgestimmte Handgriffe gehen fließend ineinander über, für lang anhaltende, sichtbare Ergebnisse: Für Ihre Schönheit und Ihr Wohlbefinden.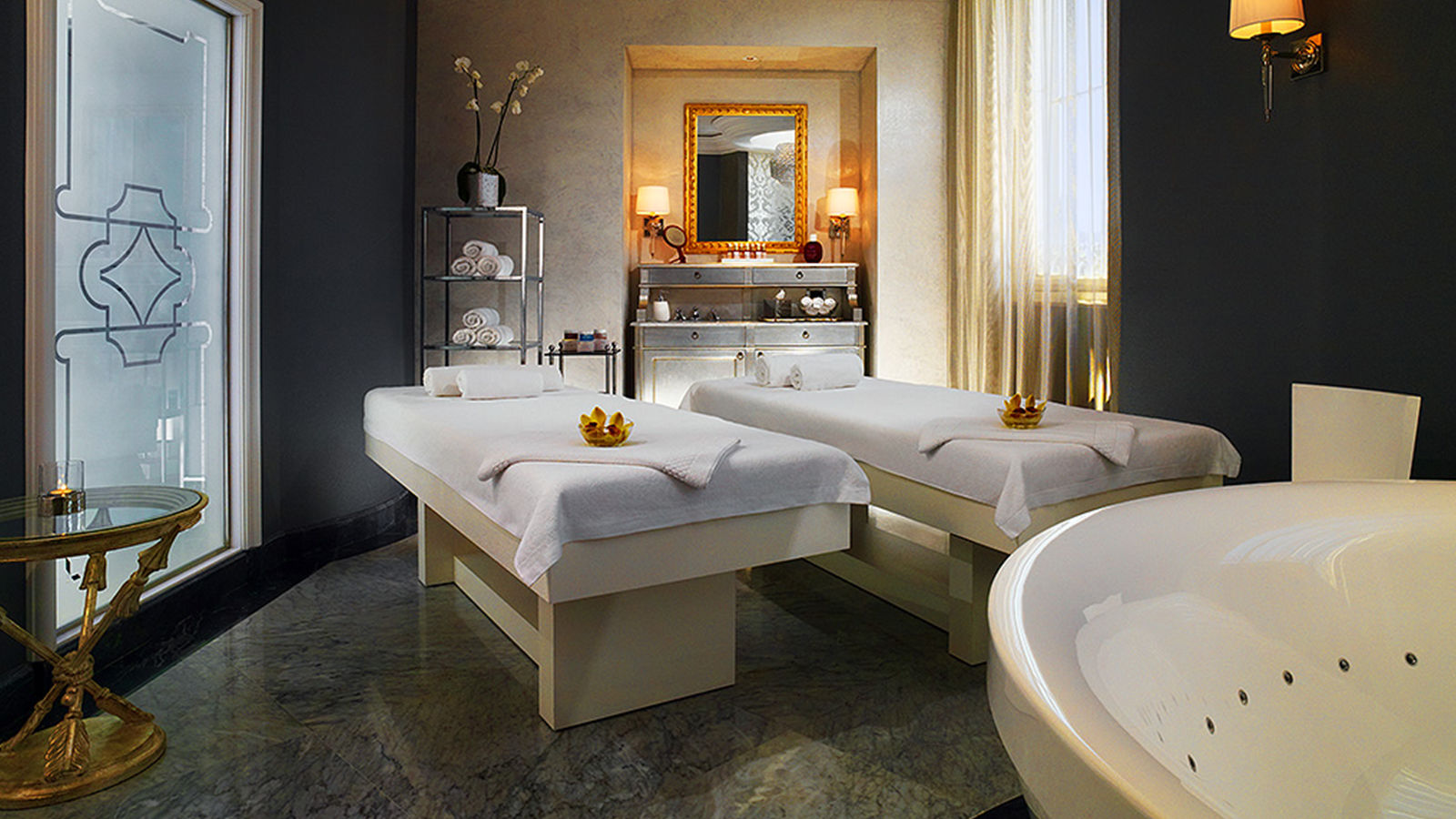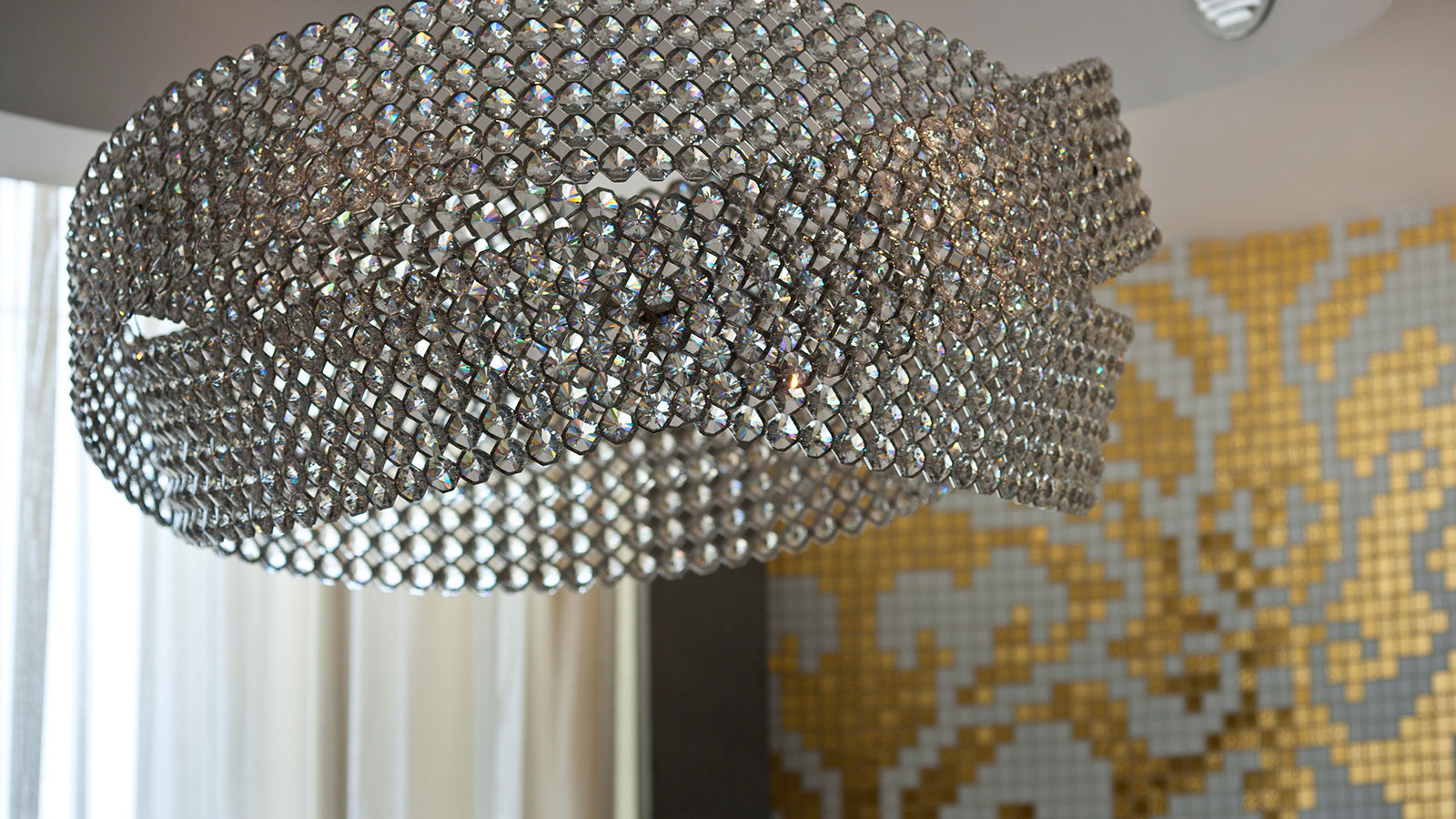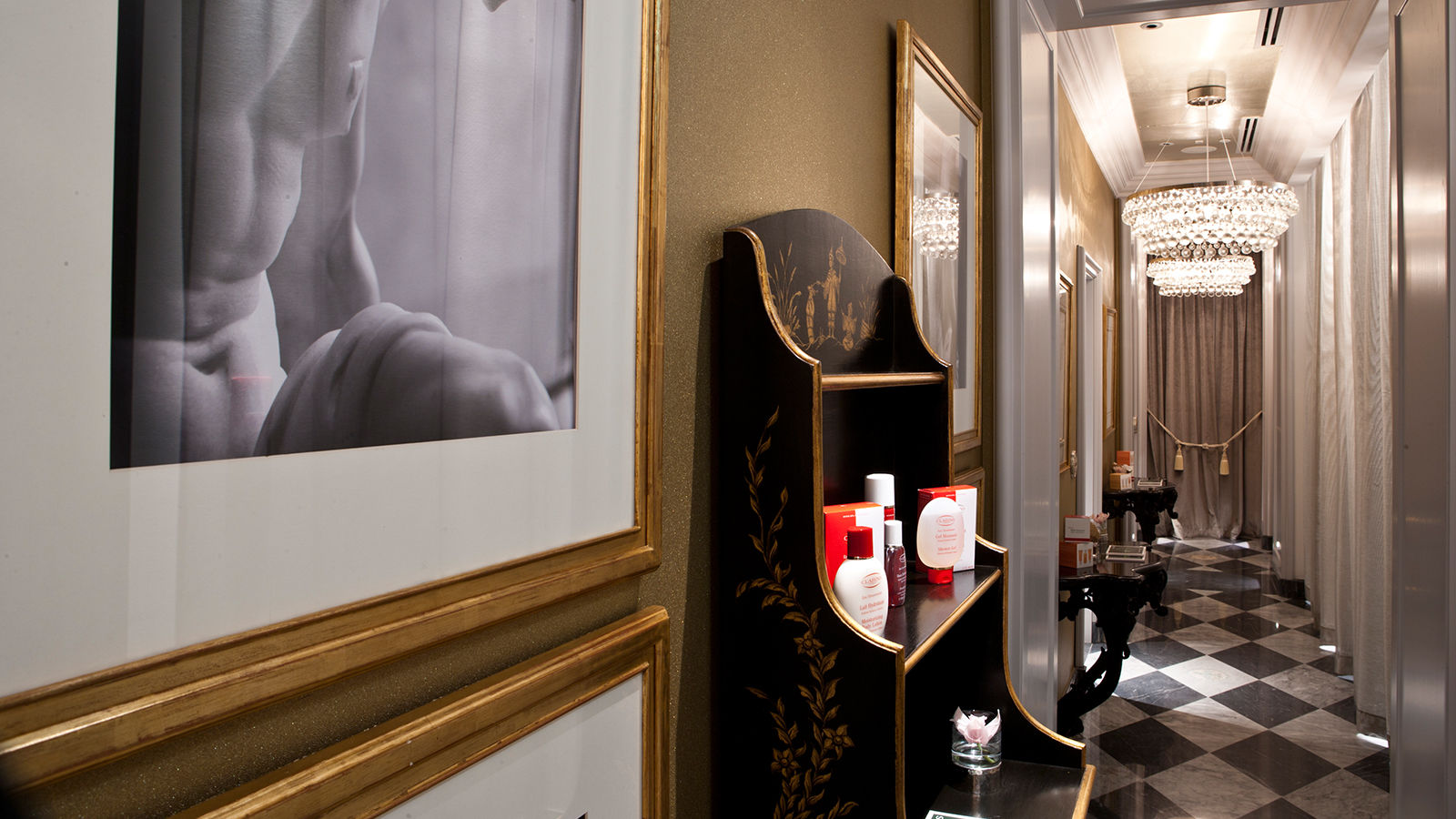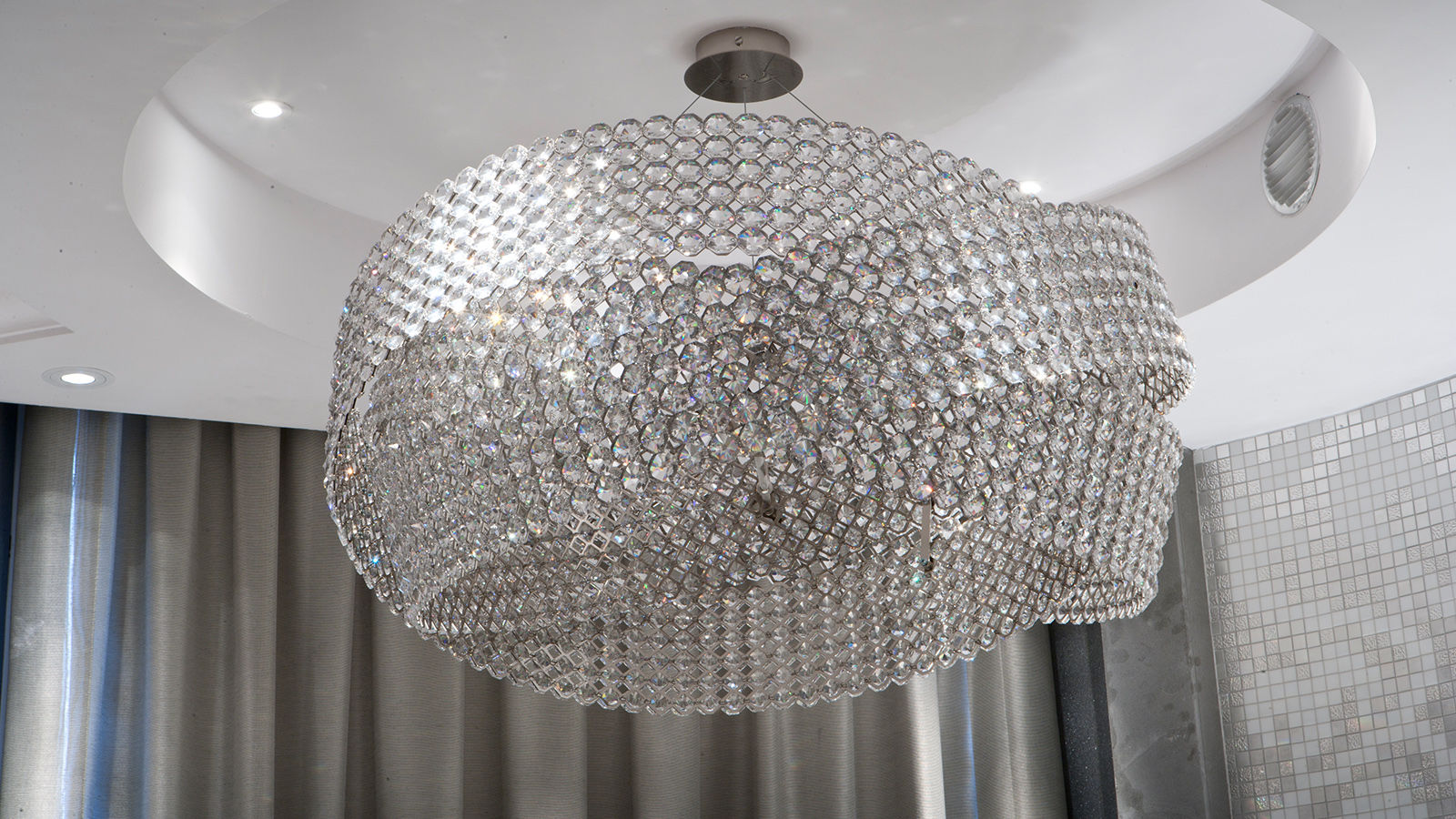 Bewertungen von Gästen
Was unsere Gäste über uns sagen 259 unserer Gäste empfehlen dieses Hotel
96%verifizierte Bewertungen
Wildbill
The St. Regis in Florence is a truly elegant and beautiful hotel! The location is excellent, immediately adjacent to the Arno River, and a short walk from the museums, churches, restaurants and shops of Florence. From the moment you enter the door of this fine hotel, its stunning decor surrounds you. However, the most outstanding feature of this hotel is its extraordinarily gracious service to its guests. This begins at check-in, which takes place in a very personal setting at an elegant desk, rather than an impersonal counter. My SPG status was acknowledged and appreciated from the moment I sat down. Upon completing my brief registration, you are usually escorted by your butler to your room. I was lucky enough to have the Guest services manager, Ombretta, escort my wife and I to our beautiful room. Ombretta is one of the most warm and personable individuals I have ever met - she spent a good twenty minutes with us making us feel comfortable with our room, discovering our plans for our stay, and chatting about Florence. She was utterly charming! We went down for a brief cocktail at the Winter Garden restaurant/bar, and when we returned to our room, to our surprise there was information about some of our areas of interest spread out artistically on our bed, along with a few chocolates, a bottle of wine, and other gifts. We would run into Ombretta periodically throughout our stay, and each time we were treated like old friends and warmly embraced. We also received similar superb service from Aldo, one of the Senior Concierges, and the entire Concierge staff, who helped plan our dinners and excursions, and an entire day private tour of Tuscany which was fantastic. The Winter Garden restaurant is a truly beautiful and relaxing place to dine or drink, with excellent cuisine and cocktails, and the same superior service we experienced throughout the hotel. We participate in the Champagne sabering event, which was quite cool and fun. I rate the St. Regis Florence as one of the very best, if not the best hotel experiences of my entire life, and I have been blessed to stay in some very fine hotels. The service, the personality, the beauty of the hotel are second to none, and Ombretta, Aldo and the rest of the staff perhaps the most outstanding service professionals I have ever experienced. I hope to return soon!!!
4.8 /5
Zimmer Komfort

Hotelpersonal

Schlafqualität

Einrichtungen

SPG Anerkennung

Speisen und Getränke